Faculty & Staff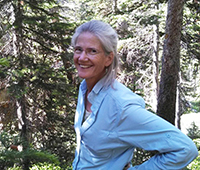 Mary A. Arthur
Professor – Forestry
Chair, Natural Resources Steering Committee
marthur@uky.edu
859-257-2852
214 T.P. Cooper Building (office 103)
Dr. Arthur is a forest ecologist and the Chair of the faculty steering committee for the Natural Resources and Environmental Science (NRES) undergraduate program in the College of Agriculture, Food and Environment.  Dr. Arthur's research focuses on three areas: the role of forest change and species composition in ecosystem processes, prescribed and wild fire in central Appalachian forests, and the impacts of invasive species on ecosystem dynamics.  In addition to mentoring graduate students in forest ecology she is interested in engaging undergraduate students in project-based learning aimed at understanding environmental issues in a multi-disciplinary context. She has guided students in projects that examine urban forestry in Lexington and developing watershed management plans for small watersheds in the Central Bluegrass region of Kentucky. She has also had an abiding interest in campus sustainability issues throughout her career at UK.
Carmen Agouridis
Associate Professor- Biosystems and Agricultural Engineering
859.218.4344
207 C.E. Barnhart Building
Dr. Agouridis' interest focuses on using applied research to address current issues in the natural resources community, particularly in the field of ecosystem restoration as it applies to streams impacted by mining, urban or agricultural activities; wetlands; and mined land reclamation. Her research is also examining methods of improving stormwater management using green infrastructure such as rain gardens and stormwater wetlands as well as novel approaches such as weep berms and woodchip bioreactors. Additionally, she works in the area of geospatial analysis as it pertains to environmental impacts from grazing livestock and identification of headwater stream types (e.g. ephemeral, intermittent, and perennial).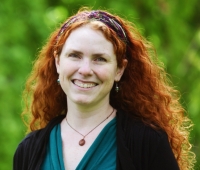 Shannon Bell
Assistant Professor of Sociology
859-257-6883
1567 Patterson Office Tower
Dr. Bell is an assistant professor of Sociology and is a core faculty member in the Environmental & Sustainability Studies Program. She is also affiliated with the Gender & Women's Studies Department, the Appalachian Studies Program, and the American Studies Program. Dr. Bell's research falls at the intersection of environmental sociology, gender, and social movements. Her primary focus has been understanding the ways in which environmentally-destructive industries acquire, maintain, and exercise their power and discovering strategies for increasing the political participation of local citizens who are most affected by environmental injustices. Feminist insights about the gendered nature of power, social practices, structures, and identities inform her theoretical and methodological approaches. Dr. Bell's first book, Our Roots Run Deep as Ironweed: Appalachian Women and the Fight for Environmental Justice, was published with University of Illinois Press in October 2013.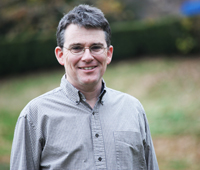 Alan Fryar
Associate Professor of Earth and Environmental Sciences
alan.fryar@uky.edu
859-257-4392
109 Slone
Alan Fryar received his PhD in Geology from the University of Alberta (Canada) in 1992 and joined the faculty of the University of Kentucky in 1995. He teaches courses in hydrogeology, hydrology, and environmental geology, and he is a core member of the Environmental & Sustainability Studies program in the College of Arts & Sciences. His interests include groundwater flow and chemistry, pollutant fate and transport, water-resource issues in developing countries, and the history of hydrology. He will be a Fulbright Scholar to Morocco during spring 2013. Research projects with students have included controls on the composition of ground water in regional sedimentary aquifers in the USA and India; sediment and pathogen transport during storm flow through karst aquifers in the Inner Bluegrass region of central Kentucky; ground-water flow to streams in the Gulf Coastal Plain of western Kentucky; and the fate of trichloroethene, a common solvent and suspected carcinogen, in geologic media. His former advisees are working in the private sector, with government agencies, and as university and high school teachers.